This event welcomes all Management School Alumni, and particularly those who may be working or travelling in and around Hong Kong.
About the event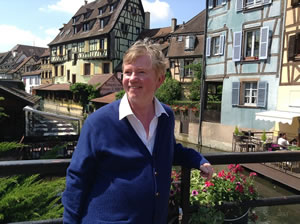 Professor Jim Haslam ( Professor of Accounting, Governance and Society Divisional Director of Research and Impact) from the Management School is visiting Hong Kong in April, and would like to meet up with as many Management School alumni and friends as possible. Jim invites you to join him for a lunchtime meet-up during his trip.
Whether you live or work nearby or happen to be traveling by for business, we hope you can join us.
The details of the event are:
Saturday 8 April 2017 at 12noon
Bishop Lei International House
4 Robinson Rd
Mid-Levels
Hong Kong
To book
Please register your interest using the booking form.