This event welcomes all Management School Alumni, and particularly those who may be working or travelling in and around Shanghai, China.
About the event
We are delighted to be visiting China this year, and during our engagement, we would like to meet up with as many Management School alumni and friends as possible. We invite you to join us in Shanghai, for an informal alumni reunion evening with drinks, food and good conversation.
Whether you live or work nearby or happen to be traveling by for business, we hope you can join us.
In attendance from the Management School will be: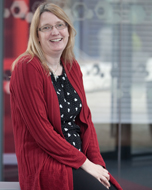 Dr Nicki Newman, University Teacher in Marketing, Undergraduate Director for Teaching Quality and Enhancement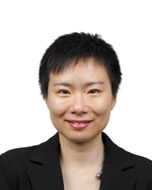 Dr Huiping Xian PhD, Lecturer in HRM/OB.
The details of the event are:
Wednesday 12 April at 6.30pm in the Dao Xiang (3rd floor of IAPM building)
稻香(环贸iapm商场店)
地址: 淮海中路999号环贸iapm商场3层
电话: 021-33637999
The evening welcomes all Management School alumni, and will provide a chance for you to meet fellow alumni, speak with Ian about the school's current activities, and most of all re-engage with the school and each other.
We look forward to seeing you in Shanghai.
To book
Please register your interest using the booking form.